Black Goji Berries are an incredibly rare and exotic fruit grown widly in the extreme and harsh environments
of Central Asia. Our Natural Black Goji are sourced from the remote desert terrains of the Qinghai-Tibet
Plateau, a vast elevated plain often referred to as [the Roof of the World".

Natural Black Goji Berries (rare black wolfberries) nutritional value is much higher
than the closely related Red Goji Berries. The mineral and trace elements content is also much higher than
the red Goji Berry. Black Goji Berries FruitS have been known to increase melanin levels in the body and
reduce free radicals through their high level of antioxidants.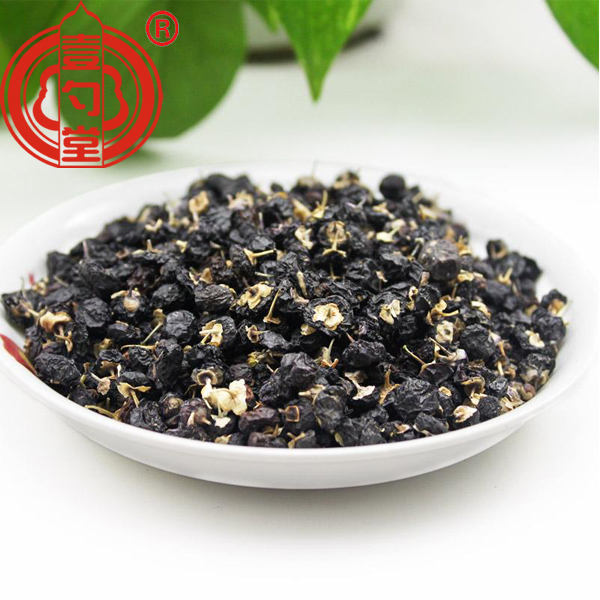 Product Name: Black Goji Berry

Grade: One
Type: Medlar
Taste: Sweet
Shape: Oval
Drying Process: AD
Cultivation Type: Natural,Open Air
Max. Moisture(%): 13%
Certificate: Eurofins Certificate, SGSCertificate
Shelf Life : 18 months
Place of Origin :Ningxia,China(Mainland)
Brand Name: Yishaotang
Model Number: BSHX-
Method Of Use: Medicinal, edible andhealthy value
Storage: Dried and cool place, Ventilation, Moisture proof
Color: Black
Packaging: bulk packing 4 kg/aluminum foil bag, or 250g/500g/1kg small aluminum foil bag as per customer request
Net Weight(kg) : 12kg
Gross Weight(kg) : 13.5kg
Carton size : 51x37x29cm
Export packing: 12kg/Carton
MOQ: 100kg
Payment: T/T,Western Union, L/C, D/P
Delivery: 15 working days after downpayment (deposit)
DeparturePort: Tianjin/Qingdao
Loading: 11.5 Tons/1*20GP container
CIQ Certificate: QUALITY&QUANTITY&WEIGHTCERTIFICAT, PHYTOSANTARY CERTIFICATE ,SANITARY CERTIFICATE,HEALTHCERTIFICATE
FAQ:
Q: How about payment terms?
A: 30% TT deposit+70% TT before shipment,30% TT deposit+70% TT balance against scanned Copy B/L, Flexible payment can benegotiated.
Q: Production and deliver
A: After deposit, goji berry order enterinto 1st stage( production, packaging, factory inspect, etc), then 2nd stage is CIQ inspection and written CIQ Certificate lead time one week(7 days),3rd stage we arrenge cargo shipment to departure port. Vessel leadtime as per destination port in different countries( Such as North Americaline, South America Line, EMP, Asia,Australia, etc )
Question: Production anddeliver
Answer: After deposit, goji berry order enter into 1st stage( production, packaging,factory inspect, etc), then 2nd stage is CIQ inspection and writtenCIQ Certificate lead time one week(7 days), 3rd stage we arrangecargo shipment to departure port. Vessel lead time as per destination port in differentcountries( Such as North America line, South America Line, EMP, Asia, Australia, etc )
Product Categories : Black Goji Berries > Black Goji Berries Grade Three